Z Words For Scrabble To Win The Game
Zizzi's zippy zipper zips — say that three times fast. Not only does that sentence make for a killer tongue twister, it's also made up of words that could clinch your Scrabble win. One of only two letters with a value of 10, using z words can give you an advantage early on in the game, but only if you play your cards, err, Scrabble tiles right. Thankfully, we've gone ahead and curated a list of hundreds of words that start with z, broken down by the number of letters in each.
And yes, these are all real words. Now get to playing.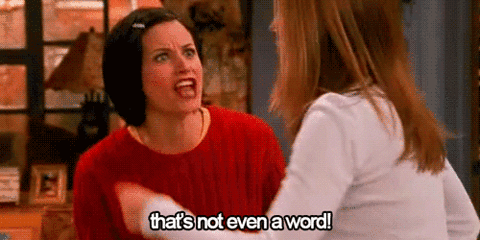 2-Letter Z Words
Za, Zo
3-Letter Z Words
zag, zap, zas, zax, zed, zee, zek, zen, zep, zig, zin, zip, zit, zoa, zoo, zuz, zzz
4-Letter Z Words
zags, zany, zaps, zarf, zeal, zebu, zeda, zeds, zees, zein, zeks, zeps, zerk, zero, zest, zeta, zigs, zill, zinc, zine, zing, zins, zips, ziti, zits, zone, zonk, zoom, zoos, zori, zouk, zyme
5-Letter Z Words
zaida, zaidy, zaire, zanza, zappy, zayin, zazen, zeals, zebec, zebra, zebus, zedas, zeins, zendo, zerks, zeros, zests, zesty, zetas, zibet, zilch, zills, zincy, zineb, zines, zings, zingy, zinky, zippo, zippy, ziram, zitis, zizit, zlote, zloty, zoeae, zoeal, zombi, zonae, zonal, zoned, zoner, zones, zonks, zooey, zooid, zooks, zooms, zoons, zooty, zoris, zouks, zowie, zuppa, zuzim
6-Letter Z Words
zaddik, zaffar, zagged, zaidas, zaideh, zaikai, zaires, zakats, zamias, zanana, zander, zanier, zanies, zanily, zanzas, zapped, zapper, zareba, zariba, zayins, zazens, zealot, zeatin, zebeck, zebras, zendos, zenith
zephyr, zeroed, zeroes, zibeth, zibets, zigged, zigzag, zillah, zinced, zincic, zincky, zincos, zinebs, zinged, zinger, zinnia, zipola, zipped, zipper, zippos, zither, zizith, zizzed, zizzes, zizzle, zlotys, zoaria, zocalo, zodiac, zoecia, zoftig, zombie, zombis, zonary, zonate
7-Letter Z Words
zaffars, zaffers, zaffirs, zaffres, zagging, zaidehs, zaidies, zaikais, zamarra, zamarro, zananas, zanders, zaniest, zanyish, zapateo, zappers, zappier, zapping, zaptiah, zaptieh, zarebas, zareeba, zaribas, zealots, zealous, zeatins, zebecks, zebraic, zebrano, zebrass, zebrine, zebroid, zecchin, zechins, zedoary, zelkova, zemstva, zemstvo, zenaida, zenanas, zeniths, zeolite, zephyrs, zeppole, zeppoli, zeroing, zesters, zestful, zestier, zestily, zesting, zetetic, zeugmas, zibeths, zigging, zigzags, zikurat, zilches, zillahs, zillion, zincate, zincify, zincing, zincite, zincked, zincoid, zincous, zingani, zingano, zingara, zingare, zingari, zingaro, zingers, zingier, zinging, zinkify, zinnias, zipless, ziplock, zipolas, zippers, zippier, zippily, zipping, zircons, zithern, zithers, zizzing, zizzled, zizzles, zloties, zlotych, zoarial, zoarium, zocalos, zodiacs, zoecium, zoisite, zombies, zombify, zomboid, zonally, zonated, zonings, zonking, zonulae, zonular, zonulas, zonules, zooecia, zoogeny, zooglea, zooidal, zooiest, zoology, zooming, zooning, zootier, zootomy, zorilla, zorille, zorillo, zosters, zouaves, zoysias, zydecos, zygomas, zygoses, zygosis, zygotes, zygotic, zymases, zymogen, zymosan, zymoses, zymosis, zymotic, zymurgy, zyzzyva
8-Letter Z Words
zabaione, zabajone, zacatons, zaddikim, zaibatsu, zamarras, zamarros, zamindar, zaniness, zapateos, zappiest, zaptiahs, zaptiehs, zaratite, zareebas, zarzuela, zastruga, zastrugi, zealotry, zebranos, zebrines, zecchini, zecchino, zecchins, zelkovas, zemindar, zemstvos, zenaidas, zenithal, zeolites, zeolitic, zeppelin, zeppoles, zestiest, zestless, zibeline, ziggurat, zigzaggy, zikkurat, zikurats, zillions, zincates, zincites, zincking, zingiest, zippered, zippiest, zircaloy, zirconia, zirconic, zitherns, zizzling, zodiacal, zoetrope, zoisites, zombiism, zonation, zoneless, zonetime, zoochore, zooecium, zoogenic, zoogleae, zoogleal, zoogleas, zoogloea, zoolater, zoolatry, zoologic, zoomable, zoomania, zoometry, zoomorph, zoonoses, zoonosis, zoonotic, zoophile, zoophily, zoophobe, zoophyte, zoosperm, zoospore, zootiest, zootomic, zorillas, zorilles, zorillos, zucchini, zugzwang, zwieback, zygomata, zygosity, zygotene, zymogene, zymogens, zymogram, zymology, zymosans, zyzzyvas
9-Letter Z Words
zabaiones, zabajones, zamindari, zamindars, zapateado, zaratites, zarzuelas, zealously, zebrasses, zebrawood, zecchinos, zedoaries, zeitgeber, zeitgeist, zemindars, zemindary, zeppelins, zestfully, zettabyte, zibelines, zibelline, ziggurats, zigzagged, zikkurats, zillionth, zincified, zincifies, zinfandel, zinkified, zinkifies, zippering, zircaloys, zirconias, zirconium, zitherist, zoetropes, zombified, zombifies, zombiisms, zonations, zonetimes, zoochores, zoogenies, zoogloeae, zoogloeas, zookeeper, zoolaters, zoologies, zoologist, zoomanias, zoomorphs, zoophiles, zoophilic, zoophobes, zoophytes, zoosperms, zoospores, zoosporic, zootomies, zucchetto, zucchinis, zugzwangs, zwiebacks, zygomatic, zygospore, zygotenes, zymogenes, zymograms, zymurgies
10-Letter Z Words
zabaglione, zamindaris, zaninesses, zapateados, zealotries, zeaxanthin, zebrawoods, zeitgebers, zeitgeists, zettabytes, zibellines, zigzagging, zincifying, zinfandels, zinkifying, zirconiums, zitherists, zombielike, zombifying, zookeepers, zoolatries, zoological, zoologists, zoometries, zoomorphic, zoophilies, zoophilous, zucchettos, zwitterion, zygodactyl, zygomorphy, zygosities, zygospores, zymologies