Women Are Sharing Their Worst Dates On Twitter, And It's Brutal
Buckle up for some of the absolute worst date stories out there
I think we can all collectively agree that dating is terrible. Like, crawl under the covers and watch every season of Friends until you feel better terrible. Thankfully, none of us are alone in all of this weird, awkward hideousness. Women are taking to Twitter to share their worst date stories, and get ready to feel so much better about your own situation.
It all started with one simple request. Twitter user @_ItsMeBree wrote: "Ladies: tell me your worst date."
Ladies: tell me your worst date.

— A Tribe Called Breast (@_ItsMissBre) August 23, 2018
And, boy, did they deliver.
It was pretty much one train wreck after the other. First up, there was the guy who heavily implied that he would like to move in after their date. I personally think that this offense is just a notch above the fact that he kept talking about his ex-girlfriends. Nobody wants to hear it.
A guy spent all of dinner telling me about his ex-girlfriends and how after each break-up he had to move out of their place and move back home. Then he asked how big my apartment was. https://t.co/XgbDwzzHhO

— Danielle Sepulveres (@ellesep) August 27, 2018
There was the date that was supposed to be a date but actually turned out to be a church service. A two hour church service, no less.
He picked me up on a Sunday morning. Thought we are going to have a breakfast date at a hotel. Ended up in the hotel's conference room where his church gathers Had to sit through a 2 hour church service https://t.co/AL8br17vB2

— La Dolce Far Niente (@Onhwa86) August 27, 2018
Then, there was the self-absorbed guy with some pretty specific interests and an invite for an impromptu field trip to his place of work.
He talked about himself nonstop and only asked me two questions: 1) Was Michael Jackson guilty and 2) What was the point of the Dewey Decimal System? Then he got an emergency text about a fire in the chemistry lab he was supervising and invited me to come. HARD PASS. https://t.co/V6LUzTKJZ1

— Danielle Dreger (@DanielleDregerB) August 28, 2018
The married guy. Because of course.
Over coffee, he told me he was married but that his wife was "flexible".

There was no second date. https://t.co/A20N8kGcl8

— Elizabeth (@historyinpearls) August 29, 2018
The truly terrible person.
He was a professional athlete who kept making sure I knew how impressive he was, and then told me in the car ON THE WAY to the restaurant, "There's a 90% chance I'm gonna sleep with you tonight." I guess he underestimated my 10% say in the matter. https://t.co/XlsKdTErvE

— Kristin Butz (@TheRuralGaucho) August 29, 2018
And the pooper (if you are still not convinced that dating sucks, I truly think this one will change your mind).
Walked me to the bar, popped me down on a seat, said he was going for a shit, never came back. https://t.co/DC4aBoJbBH

— Quim Jong-un (@sheikyerbouti_) August 28, 2018
Hands down the best reply to this tweet was: "That dude shit his pants." Because, um, yes probably.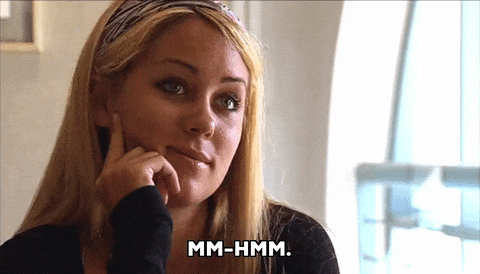 We were also introduced to the guy who felt like he needed to explain a movie to his date (seriously, Dark Knight is not even that complicated).
Watched The Dark Knight in his room and he kept pausing it to check that I understood what was going on. Also lent me Sophie's Choice so that I would understand his degree better (he did philosophy) https://t.co/Zam06DkSGR

— fre shavoc a do (@charlotteearney) August 28, 2018
Another Michael Jackson fan.
Shows up with a friend who is dressed like Michael Jackson. On our way to the car, the friend drops a bottle & a shard of glass pops into my date's . Cut to the ER..me & the friend are in the waiting room, it's packed! He gets up & proceeds to put on a full concert of MJ tunes

— MrsBundrige (@bigsisternes) August 25, 2018
I don't even know WTF this is.
He asked me how many kids I wanted, cut up a fruit roll-up and called it dessert, and took out his fake front teeth before he tried to kiss me. Wish I was kidding.

— kurtvilentines (@brosaleigh) August 25, 2018
There was an unfortunate number of stories about public urination that occurred during the date.
Took me to a dinner where he didn't make reservations, so we couldn't get a table. Go to a different place where he proceeds to drink too much. On the way home asks me to get out two stops before my actual station to watch him pee into the train tracks. https://t.co/nLQ5Ecg0Kr

— Natt การุณรังษีวงศ์ (@nattgarun) August 29, 2018
Went on a date to see Mariah Carey w a dude who talked the entire time and tried to scam better seats he didn't pay for. On the way to the car, he dumped a bunch of trash on the ground and proceeded to pee on it. Worst date in my entire life!

— Adrienne (@OK_Adrienne) August 24, 2018
And so many reminders that the world is filled with literally awful people.
I showed up to meet a guy I'd only talked to online and the first thing out of his mouth was "You looked prettier in your pictures." Coincidentally it was also my shortest date. https://t.co/0vdA17mlnk

— holly. (@hollydiggity) August 28, 2018
*Sigh.* I guess the moral of this story is that most people are having a terrible time dating and if you think you just had the worst date ever, someone has probably already topped your story. I mean, a woman went out with a guy who ditched her without a word after he potentially soiled himself. We should probably all buy her so, so many drinks.
The post Women Are Sharing Their Worst Dates On Twitter, And It's Brutal appeared first on Scary Mommy.