Tweets That Prove 'The Office' Really Was The Best Show Ever
Let's just state the obvious: The Office was one of the greatest shows of our generation. Don't agree? You can fight me on it. Except, well, I'm not really a fighter and this isn't really up for debate. You are either a fan of The Office or you are wrong.
Thankfully we can stream re-runs day or night, memorize even more lines, and soon we can listen to an Office-based podcast hosted by Pam and Angela — er, Jenna Fischer and Angela Kinsley. So we're never far from The Office.
Thank. God.
I mean, first, there's the theme song.
The Office theme song is the most uplifting piece of music ever recorded

— Noah (@noahaives) January 16, 2018
It truly is. Followed only by the theme song to 90210.
Then there is the sheer number of memes and gifs.
I feel like I could effectively communicate in text messages with gifs from #theoffice.

— Mr. DAPs (@mrdaps) September 12, 2019
There are the countless scenes that make our shittiest days feel a little bit less shitty.
cultural impact:
█   
█ 
█ 
█  _
Kevin's the entire
Famous Chili culinary industry pic.twitter.com/fPGJVKdHOh

— 𝚝𝚑𝚎 𝚘𝚏𝚏𝚒𝚌𝚎 (@theofficenbc) September 12, 2019
The Catastrophe by Grutzner, 1892 oil on canvas VS Kevin Spills His Famous Chili, The Office, 2009 pic.twitter.com/WjZjTTmtql

— chu chu my girlfriend (@cynthiatheho) October 25, 2017
And then let's talk about the cast. Michael is the most lovable awful boss in the world.
Mom, I'm gonna have to call you back. P's being a giant B. #TheOffice pic.twitter.com/Io1vioTnti

— The Office Random Clips (@officerandombit) September 12, 2019
There's Jim and Pam…
The cutest.#PamandJim #TheOffice pic.twitter.com/PIfrSXH6Fv

— Ashley Sauder (@AshNateWanted) September 12, 2019
THE CUTEST.
Except there's also this…
The worst part of growing up was realizing that Karen Filippelli did nothing wrong & Ive just hated her my whole life because shes not Pam

— Karagen Drennan (@karagendrennan) November 12, 2016
Dwight never ceases to amazes with how batshit bonkers he is.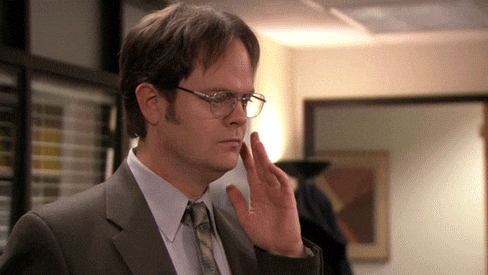 Sweet Phylis is not here for your bullshit.
I don't care what you say Phyllis is the best character on #TheOffice pic.twitter.com/n7ETH7LHlb

— lester knopf 🎃 but spooky (@McNoVowels) September 10, 2019
Kelly is peak #Team Petty.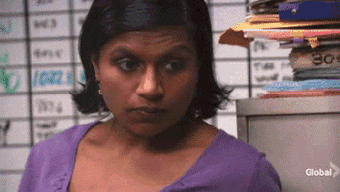 And Andy. Fucking Andy who went to Cornell. Ever hear of it?
"not my job, not my prob. #TheOffice pic.twitter.com/jAi1VCGMZ8

— The Office Random Clips (@officerandombit) September 9, 2019
Creed's creep factor is only matched by his IRL cool factor.
Fact: @creedbratton is my neighbor. Fact: We both like Tex Mex. Fact: He calls me Pumpkin. Fact: We hung out last night while my husband did his Fantasy Football draft and there are tipsy instastories to prove it. Fact: I love him and his love for any nature documentary. pic.twitter.com/DmZ0T7Pv2Y

— Angela Kinsey🍩 (@AngelaKinsey) September 2, 2019
How can you pick a favorite?!
When someone asks you who your favorite character is. pic.twitter.com/lpxQqDtkEg

— 𝚝𝚑𝚎 𝚘𝚏𝚏𝚒𝚌𝚎 (@theofficenbc) September 9, 2019
Answer: you can't pick a favorite. You just cannot. Because trying to pick a favorite will make you feel like doing this…
(YELLING) #TheOffice pic.twitter.com/QnXXOhlB6G

— The Office Random Clips (@officerandombit) September 11, 2019
The really uncanny thing is just how applicable The Office is to every-fucking-thing.
I made this.#TheOffice pic.twitter.com/o6ZEzQfivu

— Puño (@punodraws) September 6, 2019
It's like they're in our heads.
See? We told you it was the greatest.