The Stay at Home Mum Guide to Genital Hair Removal
The Stay at Home Mum Guide to Genital Hair Removal
We've all been there… we are having a shower, and spot the razor in the corner and think 'I'll just neaten things up a bit downstairs'.  Then for the next week you have to walk bow-legged like a cowboy because every bit of hair regrowth is stabbing your nether-regions like you have a cactus in your knickers. Not only is it itch as fuck, to top it all off, all these pus-filled pimples start appearing because the hair growing back is in-grown and now your fanny has acne.

So you apply pimple cream – and it stings like a motherfucker! So now your vagina is pimply, half-bald and has a sunburnt like appearance.  Not sexy.
You would think we would learn from that – but nope.
There are pro's and con's of every type of foo foo hair removal – here are the HONEST things to know first!
Hot Wax
Unless you are a Russian contortionist, waxing your foo foo is best done at the beauty salon.  It usually involves putting on a pair of paper undies which the therapist works around.  The first time you have it done, it will hurt like nothing you have ever felt before.  But I do promise you that as time goes on, it still hurts but becomes bearable.
Although they say that you only need it done every six weeks, you are pretty much only 'Smooth Bald' for about a week before little hairs start coming through again. By the six week mark, the hair is finer but you are still as bushy as a beaver.
Pain Factor:  9/10 for the first go.  7/10 other times.
Cost: EXPENSIVE  The average Brazilian wax costs $60, every six weeks and that really adds up.
If you can do it yourself at home, you can save a motza – but have a good lock on your bathroom door and try not to stick yourself to the toilet seat.
Hot Wax Horror Stories:
"This one time on my period, wax got caught on the string of my tampon. So instead of being careful, the waxer just went ahead and pulled at it, obviously trying to get the string free of wax. But she got a little too carried away with pulling and the next thing I knew, she had my bloody tampon in her hand. It's safe to say that ever since then I've avoided getting a wax on my period!"

Via Reddit

The Yeelen Hair Removal Hot Waxing Kit

$42.99 from Amazon Australia
Hair Removal Cream
Hair removal cream seems like a perfect solution.  It doesn't hurt and only takes a few minutes and you end up with a smooth vagina area.  But (and there are lots of butts) – if you happen to smear any of the cream onto sensitive areas (which is really easy to do) – it will sting like no tomorrow!.
Not only that, the hair starts re-growing straight away, so you will have genital stubble within a week, and with stubble comes the ingrown hairs and pimples.
Make sure if you decide to use hair removal cream, you choose one that is for sensitive areas so yo don't burn your labia lips.
Cost: Hair removal cream can be done easily at home and you will easily get at least 10 applications.  It is probably one of the cheapest ways to remove hair down there.
Pain Factor: 0/10 – until the hair starts to grow back!
Online Horror Stories:
"My vagina looked as if it had been in a pub brawl. It was all bright red, swollen and sore. The skin was all raised up and pimply like a plucked chicken. When I got out of the shower I couldn't even pat myself dry because it was stinging so much. By now, it felt as if I'd scolded it in a boiling hot bath." – Mamamia Aus.
The best hair removal cream for sensitive areas is definitely this one from Veet.
Shaving (standard razors)
Now shaving isn't bad if you a) use a brand new razor every single time and b) exfoliate and moisturize and use that hair inhibitor cream that also helps with in-grown hairs.  If you are just tidying up the sides so it looks near, shaving is the go.  If you are shaving yourself bald – don't do it!
Price: Cheap as chips – new disposable razors are very inexpensive.
Hints on Getting a Good Shave:
Buy the men's razors, not only are they half the price, they work exactly the same except they aren't pink!
Trim the hair down to about 1cm with little scissors first so the hair doesn't clog the razor too much.
Shave in the shower after you have allowed a few minutes for the area to soften and heat up under the water to prevent in-grown hairs.
Use men's shaving cream – and loads of it to get a good, clean shave.  Only go over the shaved area a maximum of twice.
Only use the razor once – public hair is quite coarse so blunts the razor.  A blunt razor will rip out not just the hair but some of your sensitive foo foo skin.
Don't apply moisturizing lotion right away after your shave or shower.  In fact if you can wait until the next day – even better.  For some reason, if you apply lotion too soon after shaving it is likely to irritate your genital area.
Never ever ever ever ever dry shave.
Pain: 0/10
Cost: 1/10
Most razors are pretty cheap.  This 4-Pack is only $2.99
Intimate Shavers
Unlike razors, these are electric shavers not unlike men's shavers except they are shaped especially for women.  These shavers can be great as they don't take the hair off right down under the skin level like razors do. They do leave a tiny bit of hair sticking out – not enough to notice, but this means you aren't as likely to get in-growns as with other methods we have mentioned.
Downsides:
These razors are more expensive than the above options.  Perfect if you just want to trim your hair down there now and again without any fuss.  You don't need to pre-soak or apply cream.  But they won't give you the extremely clean 'right to the skin' finish that razors and waxing will give you.
Pain: 0/10 – doesn't hurt at all
Cost: Up to $50 – but you can use the same intimate shaver for years.
The Hairby Painless Electric Shaver for Women
Epilators
Epilators used to be all the rage in the 1990's and they are still sold today (so someone must be buying them).  I myself had one back in the day.  I used to think 'Wow – what a great idea'. Until I used it.
Imagine this.  You know how painful it is to use tweezers on your pubes? Imagine that multiples by about 100 at a time.
Ladies – just don't.
Pain Factor: 1000000000/10
Cost: 8/10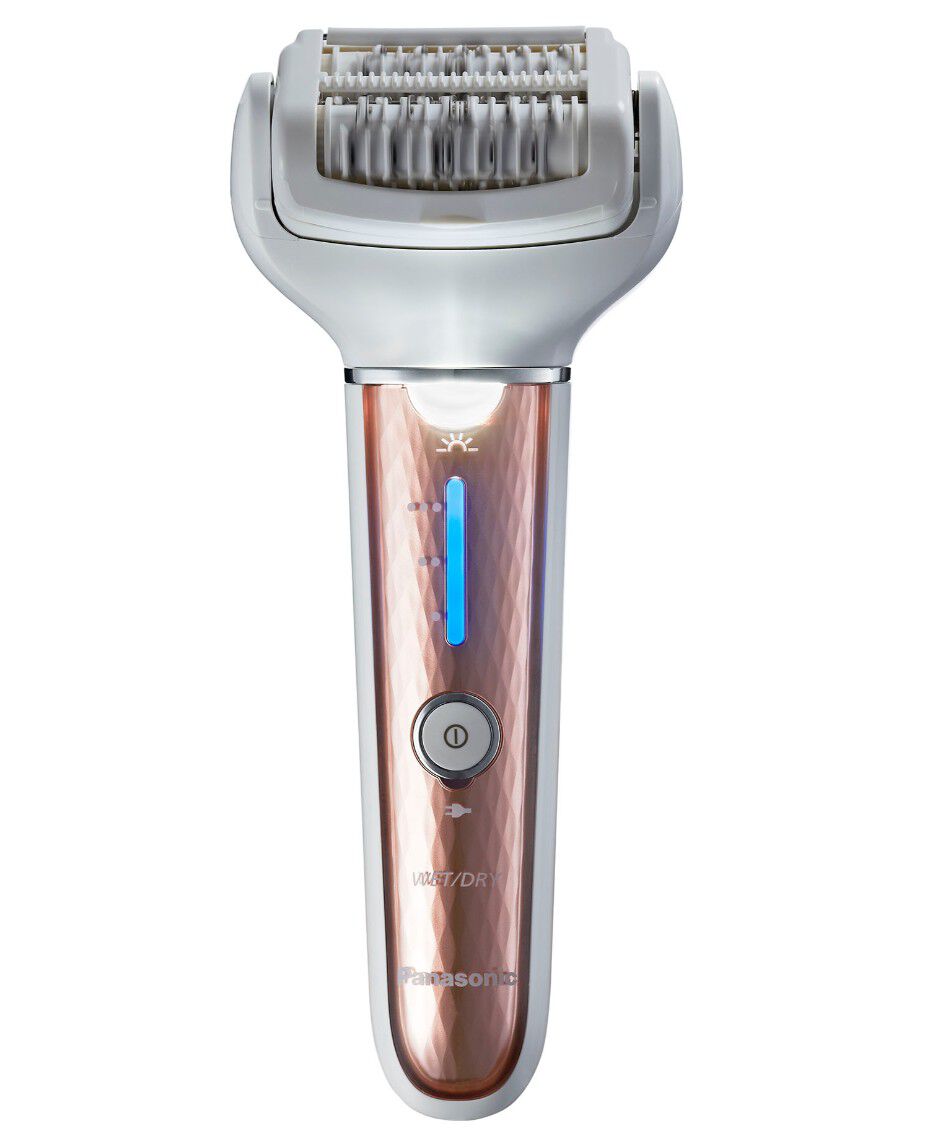 Laser Hair Removal
If you are looking for permanent hair removal – than laser is the go.  It reducing in-grown hairs and isn't particularly painful to have done.  But you do need to have laser done over six or more sessions – more if your hair is particularly course.  And if you have fair coloured hair – well laser just doesn't work that particularly well.  It can feel a bit raw for an hour or two afterwards, but even that is pretty rare.
I suppose the most annoying thing about laser hair removal is that everyone (even the dark-haired light skin who are the perfect candidates for laser) – still have a few lighter coloured hairs that the laser just won't get.  So it won't achieve an absolutely perfect clean slate.  But it will significantly and permanently reduce the amount of hair.
Many laser salons sell packages of six at a discounted price – and some offer Salonpay too (which is like Afterpay for beauty salons) – so this makes it a bit more affordable as it is a big outlay.  There are even home versions of lasers available now!
Pain: 3/10 – slightly uncomfortable
Cost: 9/10 – The most expensive hair removal option – but it is permanent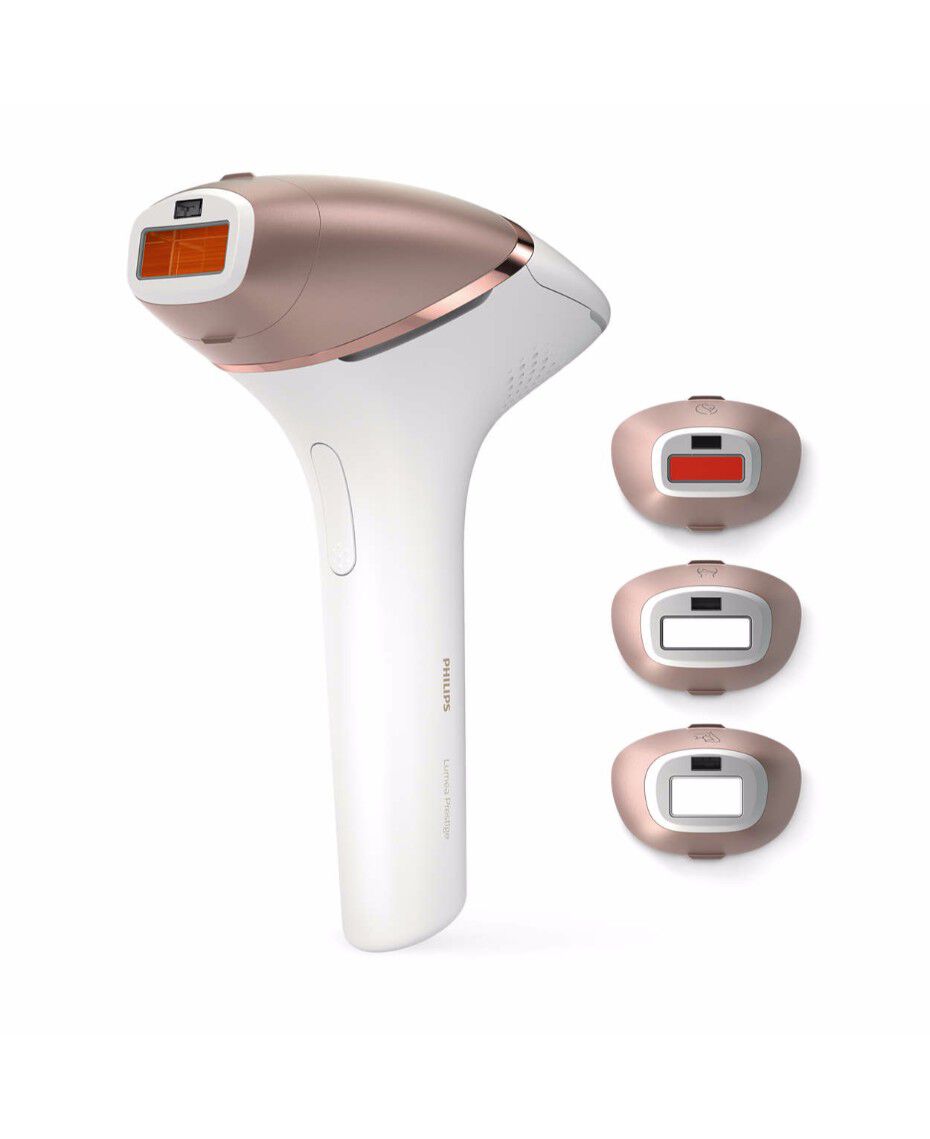 Or Just Go Natural
There is no hard and fast rule about how you want your beaver to look – so if you want full bush – go the full bush.  Trim if you want to trim.  Add a merkin if you are game.  Even colour if you wish to colour (be careful with bleach though – it can burn!).  Do what suits you or experiment a little if you are feeling inclined.
Do you have a hair removal horror story? We'd love to hear it!