The Best Harry Potter Gifts For The Grown-Up Muggles In Your Life
These Harry Potter goodies are the perfect gifts for adult wizards
Do you have a diehard Harry Potter fan in your life? Is that diehard fan a grown-up who still desperately wishes that they got their Hogwarts acceptance letter, all those years back? Then, boy, do we have some treats for them. Who said that Harry Potter-themed gifts should just be for kids?
Your Harry Potter loving pal will enjoy nothing more than making tea in a teapot that looks exactly like The Marauder's Map. Padfoot, Prongs, Moony, and Wormtail will all be there in spirit.
And if they're going to make tea in a Harry Potter teapot, they might as well drink out of a Harry Potter mug. The whole gang is on there and check out how ~magical~ Hogwarts looks. Cold winter nights just got so much cozier.
Speaking of cold winter nights, your best bud is probably going to need this pillowcase to snuggle up with. It'll set a good overall tone for their house (if you don't like Harry Potter, you're not welcome here).
Or, go with this bright, super chic pillowcase featuring all things cauldrons, witch hats, and the Deathly Hollows.
While your BFF is having a cozy night in, they should definitely pull on some "mischief managed" socks. It's the perfect accessory for an eveing of binging all eight films.
This light switch plate is for true fans only. Turning on and off the light can and should feel like pure Hogwarts magic.
Your Harry Potter-obsessed pal should definitely keep The Boy Who Lived on their keys at all times. Voldemort better watch out.
Is your pal an expert chef? Gift them this Harry Potter cookbook, complete with 150 magical recipes.
If they're not much of a cook, this six-pack of Bertie Botts Every Flavor Jelly Beans will probably do the trick just as well.
Why yes, your BFF should get wine drunk from a glass that reads "I Solemnly Swear That I'm Up To No Good." Throw some fire whiskey in there and they'll really be living their very best life.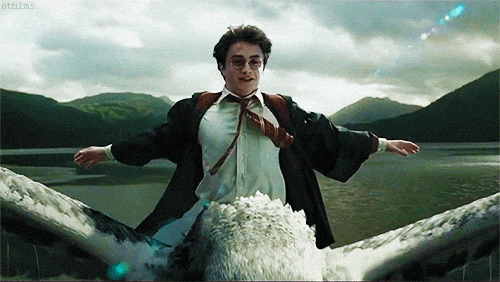 Hopefully your bud has the most magical of holidays thanks to these (somewhat) grown-up Harry Potter gifts. Mischief managed, indeed.
We are a participant in the Walmart.com Affiliate Program and may earn fees by linking to Walmart.com and affiliated sites.