OMG, Costco Is Now Selling Cheese Wraps To Replace Tortillas
FEATURED VIDEO
These cheese wraps are naturally gluten free, unlike traditional tortillas. And, if you're like me and felt a swell of hope upon discovering these because you love cheese in your very bones, only to have that hope fade away because you do not love cheese in your very digestive system, there's even more good news: The wraps are all made from hard, aged varieties of cheeses that my fellow lactose intolerant cheese-lovers will recognize as the ones that are naturally low in lactose. That's right — these cheese tortillas are low-carb, gluten free and lactose free. Basically, anyone can eat them. Time to make every night taco night.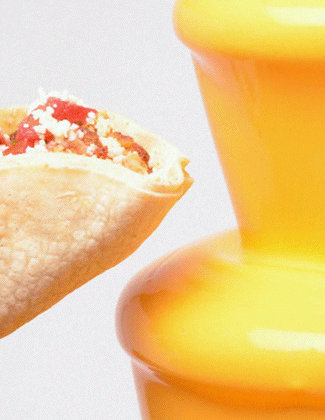 There's even more reason to rejoice, because the nutrition on these bad boys is fantastic. Depending on what flavor you get, they range from 170 to 180 calories, compared to more than 350 calories for some large flour tortillas. Plus, a flour tortilla is just a bomb of refined carbs, while these cheese wraps have have only 1-2 net carbs and 12-14 grams of protein each. Sure, the fat and sodium content might make you think twice about going completely nuts, but compared to traditional flour tortillas, these are a significantly healthier choice.  No more guilt for having burritos for lunch five days a week? You are welcome.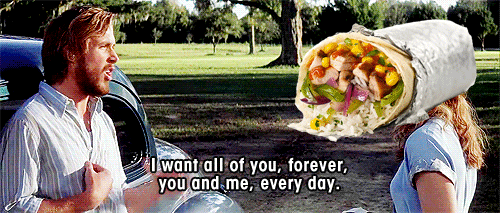 Think of the possibilities. You can make fresh salad wraps filled with veggies – and wrapped in cheese. You can up your taco and burrito game by filling up on all the traditional Tex-Mex toppings – and wrapping them in cheese. Just about anything can be wrapped in cheese, if you think about it. Plus these wraps can be baked into chips, or broiled in a muffin tin to make cheese bowls. Don't even wrap your food — just use a cheese wrap laid flat and eat off a literal cheese plate. Imagine melting one of them over a bowl of chili and getting even, all-over cheese coverage. These wraps have opened our eyes to a brave new world of cheese consumption and we are here for it.
It may not be Tuesday, but this seems like a good time for a taco night anyway. Run, don't walk, to your nearest grocery store and grab some of these bad boys, because life is too short not to embrace cheese this way.