Fortnite Nerf Guns Exist And Your Kids Are Gonna Want One
Fortnite has come to life with these brand new nerf guns and your kids are going to freak
Okay, you're probably going to want to sit your kids down for this news. There's a line of Fortnite nerf guns that are actual replicas of the ones featured in the video game – and I have a distinct feeling that they will make it on every single wish list. The toys are available for preorder, with the nerf guns being officially released on March 22 and Fortnite super soakers rolling out on April 23.
Prepare for a whole lot of darts, water blasting, and pure, unadulterated joy.
Fortnite will officially be brought to life with this blaster, which includes a ten dart clip and twenty Official Nerf Fortnite Elite darts. So, yeah, let the games begin.
Bring on even more darts and fun with this mini nerf blaster. Totally hand powered, no batteries required, and comes complete with two Official Nerf Elite darts.
Snag this blaster modeled after Fortnite's rocket launcher. It's small but packs a mean nerf punch.
FEATURED VIDEO
Double up on the intensity with this blaster, detachable barrel and all. This one lets kids insert three darts at a time for optimal Fortnite street cred. You can conveniently hide in the other room when this bad boy is brought out.
This toy blaster was inspired by Fortnite's purple pinata loot box, comes with two Official Nerf Elite darts, and is totally hand-powered.
Alright, bring on alllll of the water. This super soaker is modeled after Fortnite's rocket launcher and can hold up to 9.3 ounces of liquid. Again, you can be conveniently absent when this one get whipped out.
I mean, your kid can't have just one super soaker. This toy holds up to one liter of water and has a super easy to use pump-handle to maximize all of the soaked fun.
Playing Fortnite is fun. Playing Fortnite in a park with this super soaker blaster? Now, that's a whole other level of delight.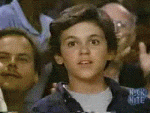 Will you be the most beloved mom after your kids get their hands on these? I don't want to make any assumptions – but, yes, yes you will.
We may earn fees from purchases made via links on this page and affiliated sites. All opinions are our own.