50 Great Gifts To Give To Teachers
When we write our Christmas gift list, it's nice to remember our Day Care, Pre-Prep and School Teachers and any other members of the village helping to raise our kids this year!
It's a lovely gesture to give a little thank-you to the people who have taught, played with and endured our children this past year. But it does not mean you have to spend a fortune or sell a kidney to afford it by any means – there's so much available for under $20!
50. A Nice Box of Chocolates
In boxes, in jars, in cellophane bundles, it really doesn't matter how it's packaged…because it's chocolate!
We love:
'Worth Your Weight in Gold' by Edible Blooms
49. A Fancy Jar of Lollies 
See above rules for chocolate. Multi-coloured lollies in abundance in a jar with a little tag look really cute too.
We Love:
Personalised jar of banana's from Etsy for $14.98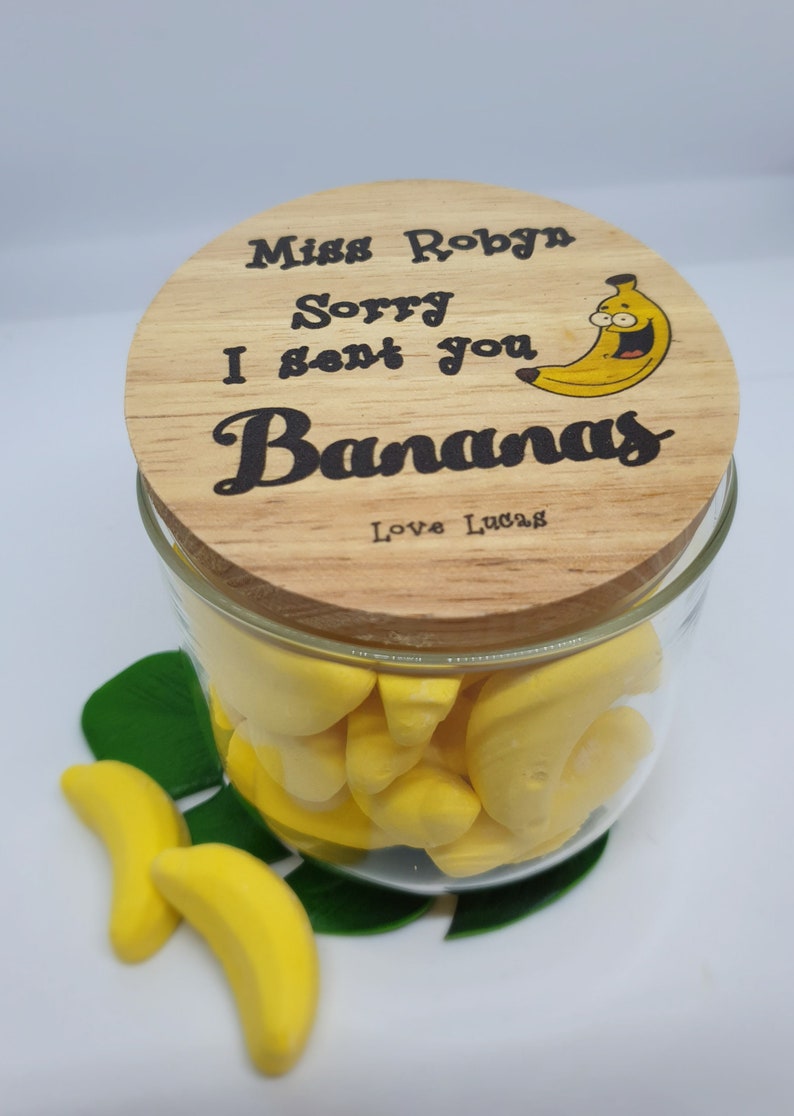 48. Before School / After School Gift Set
A coffee cup for during the school day, and a wine glass for school nights!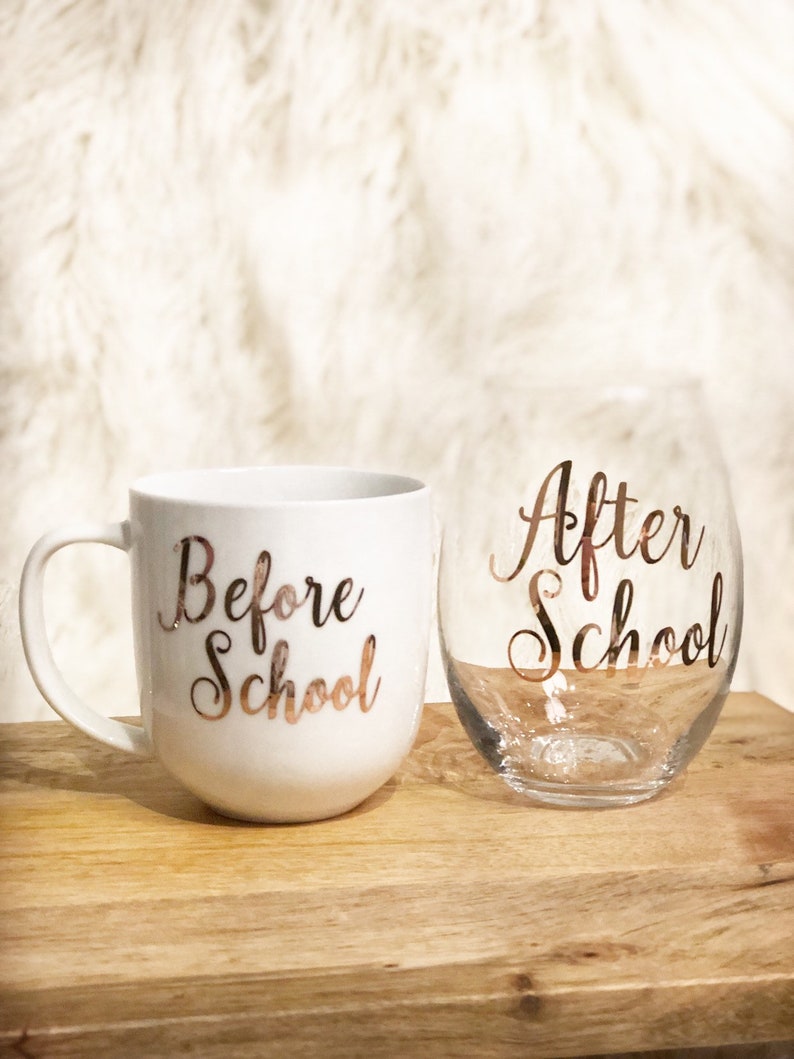 47. 'Our Child Might Be the Reason You Drink' Wine Labels
Unfortunately this is true..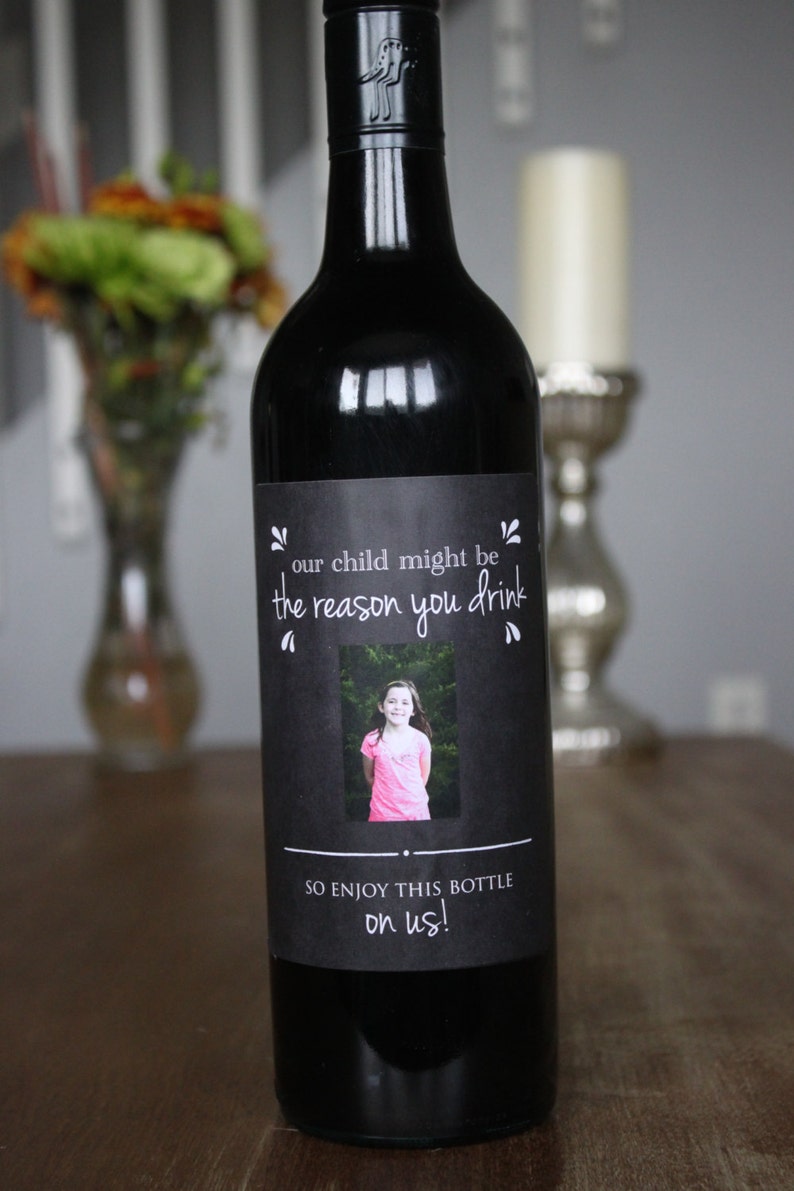 46. A Periodic Table of Elements T-Shirt
A bit nerdy (as teachers are) – and something that both male and female teachers can wear – winning!
We love:
Grab it from Yellow Octopus for $24.99
45. From My Favourite Student
You know it's true!
44. Gift Vouchers
For coffee shops, book shops, relaxation spas  (just make sure the whole class puts in for this one!) Grab one from Typo – all teachers love Typo!
Gift vouchers for the following would be handy for teachers:
43. Adorable Apple Earrings
Nawwww – so cute!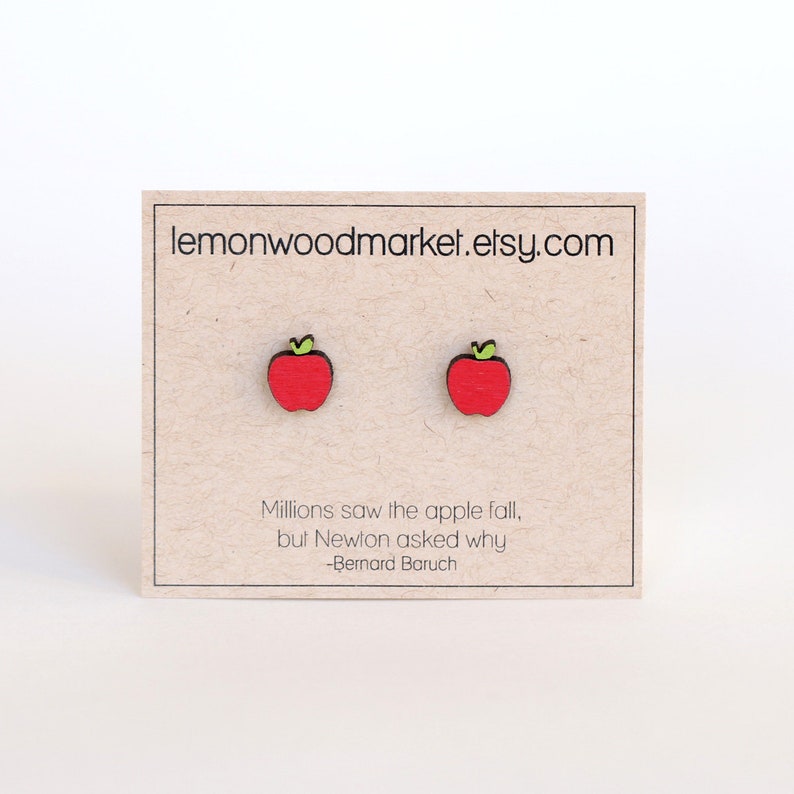 42. A Coffee Lovers Hamper
This hamper is the perfect gift for any coffee lover out there. And all teachers LOVE their coffee!
You seriously can't go wrong with this indulgent gift!
The hamper contains:
Lindt Premium gold chocolate block
Chocolatier mixed selection treat box
10 x Hazelnut Lindt balls
5 x Milk Lindt balls
5 x Sea salt and caramel Lindt balls
Extract Black Mexican coffee beans
Extract Black Columbia coffee beans
Extract Black Brazil coffee beans
Classic milk chocolate block
Hamper box
Complimentary gift wrapping and gift card
Order it online and have it delivered!
Stockist:
41. A Wine Glass Bottle
Anyone who has to supervise, care for, teach, wrangle or participate in conversations with children all day, every day, deserves wine. That's us and teachers. Don't worry about what sort or wine, it'll be to someone's liking on the Christmas dinner table! Probably a good idea to check with the school or daycare first to make sure it's appropriate – even a nice non-alcoholic based wine would be appreciated
Stockist:
40. A Marie Claire Laguiole Domain Round Board with Cheese Knife
Practical, pretty and useful.  What more could a teacher ask for in a gift! Only $24.99.
Stockist:
39. An Alex Liddy Slade & Co Serving Board with 3 Knives
This gorgeous serving board is on sale until after Christmas – so grab a bargain!  Only $20!
38. A Travel Mug
Teachers are practical – so a travel mug means they save money on buying coffee to get them through the day with your kid!
We love this Jewel Chic Love Matte Rainbow Stainless Steel Travel Mug from House for $14.99
37. A More Grown Up Travel Mug 
If your child's teacher is a bit more….. teachery – then perhaps this matt black travel mug (extra large) is the go.
36. A Stainless Steel Drink Bottle
Environmentally friendly and useful!
We love this one from Kikki K for $29.99
35. A Personalised Pencil Case
This personalised pencil case is the perfect desk accessory, teacher or student gift and makes a great hand bag addition, as it is generous size and comfortably stores ample of stationery items.
They are individually handmade and printed and including a black coloured lining. They make a great gift idea, especially for teachers and students.
Stockist:
Hard to Find for $44.00 plus free shipping
34. Teachers Wine Glass
Wine – because students!
Stockist:
Hard to Find for $75.99 + free shipping in Australia
33. An Apple a Day Teacher's Print
This fully customisable print is the perfect gift for any teacher. With being able to add all of your own text describing the great things about your teacher and past year in learning, your teacher will be thrilled to receive such a thoughtful gift. Add your own text and the teacher's name and year.
Add between 12 and 15 lines of your custom text and of course the teacher's name! The year will automatically be set at the current year.
Stockist:
Hard to Find for $36.00 + free shipping in Australia
32. 50 Shades of Grey Pencils
Not saucy at all!
Stockist:
31. A Desk Wireless Charging Dock
This is a super practical gift for a tech savvy teacher!  They can charge their iPad, Phone, Apple Watch – all wirelessly and it looks super stylish!
Stockist:
30. A Gourmet Donut Gift Box
You Donut need to ask twice, the Edible Blooms Donut box is the perfect way to surprise a special friend, spoil someone you love or just treat yourself!
Recipe
3 Salted Caramel Belgian chocolate dipped mini Donuts
3 Milk Oreo Belgian chocolate dipped mini Donuts
3 Strawberries and Cream Belgian chocolate dipped mini Donuts
3 White Oreo Belgian chocolate dipped mini Donuts
Complimentary gift wrapping and gift card
29. A Unique Pencil Case
With a name or message printed on, they'll love it for sure.
Our Pick:
This Harry Potter Hogwarts Letter Pencil Case from Yellow Octopus
28. Pretty Clipboards
Not all teachers use iPads, some are decorated in early clipboard quite often. Now they can have a fancy one!
Grab this one from Caffeine and Wine via Etsy
27. Sloth Tea Infuser
Sloths are so on trend right now!  Grab one to infuse your favourite teacher's tea with sloth goodness!
Stockist:
26. Personalised Stainless Steel Water Bottle
Practical, pretty and environmentally friendly! We love these from Etsy for only $15.95.
25. A Gourmet Pantry Hamper
A selection of luxury gourmet organic products from Doorstep Organics! I'd love one of these please! This would be great for the Home Economics Teacher or the Foodie Teacher!
Stockist:
24. A Personalised Coffee Cup
Miss Smith will never get the gym teachers grotty mug again with this gorgeous personalised mug!
We love this one from Etsy for $20.00
23. A GIGANTIC Coffee Mug (1.8 Litres!)
This oversized novelty mug is for those people that really, really, really, REALLY like coffee, and they can not lie. With an absolutely huge 1.8 litre capacity, it'll almost be like they're drinking coffee from a bloody coffee well!
Smartly gift boxed ready to impress the coffee-lover in your life, this Gigantic I Like Big Mugs And I Can Not Lie Novelty Mug has all the beverage room they'll ever need. And if someone annoys them before they've had their morning coffee? It doubles as a fab anvil.
Stockist:
22. I Believe in Unicorns Mug
For regular people there are regular sized mugs. But for extra magical unicorn-loving caffeine-addicted people, there are extra-special mugs like this Jumbo I believe in Unicorns Mug. Make your belief in those magical horned creatures uber-obvious to anyone who encounters you while you're drinking your extra-large morning brew.
Beautifully gift boxed, this Jumbo I believe in Unicorns Mug is the perfect gift for magical caffeine-loving Unicorn-believers.
Stockist:
21. A Designer Cactus
When a normal cactus just won't do!
Stockist:
20. An Australian 2020 Firefighters Calendar
Help raise money for a very worthy cause – and have eye candy all year round!
Stockist:
Australian Firefighters Calendar for $20 with free shipping Australia wide.
19. The 2020 Wellbeing Diary
Focus your thoughts and give purpose to your day by practising affirmations. The WellBeing 2020 Inspirations Diary offers simple examples and encourages you to formulate your own. Be inspired by the diary's beautiful, soulful images as you plan your day and your week. Discover how positive self-talk can change your life and make 2020 a year of self-empowerment and fulfilment. You are the architect of your life!
Stockist:
18. The 2020 Fancy Felines Diary
Perfect for the Crazy Cat Lady Teacher!
Stockist:
17. A Coffee Bean Subscription
Have amazing specialty coffee beans delivered every two or four weeks.  A coffee subscription bringing the world of specialty coffee to your front door. We work with the best roasters to bring you a handpicked selection of coffee to enjoy at your convenience. Each delivery we invite you to experience our featured roaster's favourite coffee from the comfort of your own home or office. Look forward to tasting different origins from around the world.
Stockist: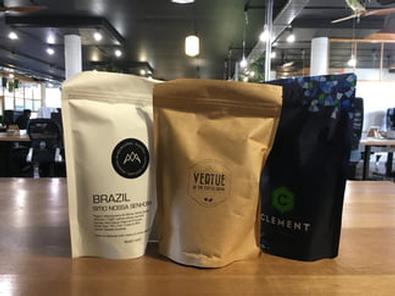 16.  Art Box Subscription
Red's Art Cart is a monthly art box, delivered to your door and is full of professional art supplies. This is a mystery box, it's like receiving a birthday present every month. Inside will be art supplies that you can create an artwork with, using only what's in the box or you simply add to your art supply drawer.
With over $50 of value in art supplies, also included every month is an information card, giving details about each product and their price, two YouTube video's with an explanation of the products and the monthly artwork being created. There is also 2 online art classes you can attend each month with Mrs Red and other Art Carter's. These classes are for you to show your work, ask questions or simply listen in and get inspiration from others. There is social media links and a private Facebook group too.
Mrs Red's art room is an Australian online business, operating out of the sunny Gold Coast. Red's Art Cart is the only one of its kind from Australia and packed full of genuine arty love!
Stockist:
Isubscribe – 1 box is $64.00, 3 boxes over 3 months is $178.00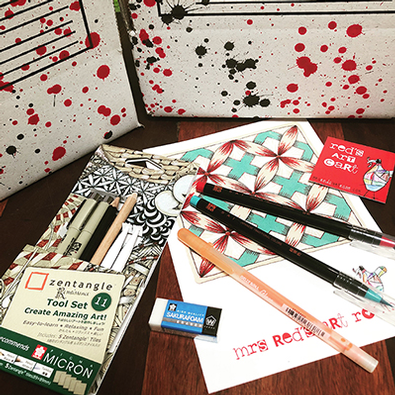 15. Get Your Teacher a Bookabuy Subscription
Start your very own personalised literary journey, or give the gift of reading to a loved one. Our Mixed Genre subscription allows you to tailor a unique package to cater for a wide variety of tastes. Simply subscribe and give us some information about the reader. We'll then deliver a new, handpicked book once a month to yourself or your loved one. Each book is tailored to the reader's interests, beautifully gift-wrapped, and accompanied by a personalised message.
Stockist:
3 months (3 boxes) for $145.00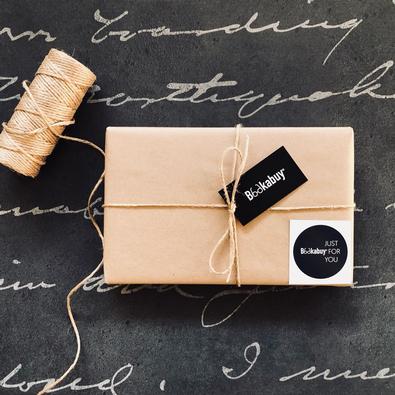 14. A Subscription to the 'Australian Teacher Magazine'
AUSTRALIA'S LARGEST INDEPENDENT EDUCATION MAGAZINE
Not afraid to explore the critical issues confronting today's teachers, Australian Teacher Magazine offers independent and compelling education coverage for Australia's primary and secondary school sector. Providing a spin free critique of education policy, reform and research, Teacher's news section tackles current debates pertaining to the profession. Teachers can gain practical ideas via the In The Classroom section, which details innovative programs and creative activities that teachers nationwide are incorporating into their classrooms.
Vital for career development, Teacher also contains professional development and career information, exploring ways educators can update their teaching methods and modernise their classroom practice. Teacher Magazine strives to provide teachers with a vehicle to voice their concerns and views by incorporating a letters page and regular columns written by practising teachers.
Stockist: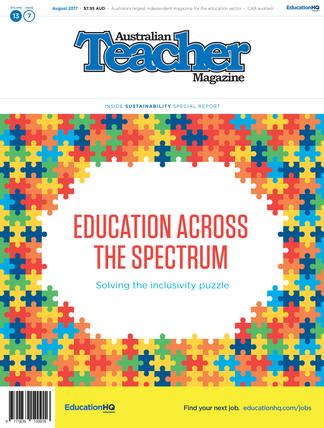 13. Sydney Harbour High Tea 
Enjoy a relaxing afternoon cruise around Sydney Harbour with a High Tea at Sea, reviving a great British tradition with a uniquely Australian flavour. Your high tea experience starts with a crisp glass of sparkling wine, followed by sweet and savoury treats, think chocolate dipped strawberries, traditional English scones with jam and cream and blinis topped with prawns, and a selection of fine teas.
Admire the million-dollar views while enjoying your high tea with iconic landmarks as you cruise along the harbour, such as Sydney Opera House, Sydney Harbour Bridge, Fort Denison and the dazzling city skyline.
Cruise aboard prestigious MV Sydney 2000
Sweet & Savory High Tea selection
Glass of sparkling wine included
Main Harbour sights & ambient music
Only $69.00 – Available through Adrenaline
12. A Custom Wax Seal Stamp Set
For the teacher that has everything!  These traditional wax stamp seals certainly make a strong impression. If you would like to have a logo designed and made for you, we are happy to assist. Simply email us your ideas and requirements. Set includes a brass stamp head, wooden handle, tea light candle, spoon, canvas bag for storage and 2 free wax sticks (random colour unless specified).  Stamp head Size: 25mm
Stockist:
Etsy for $65.00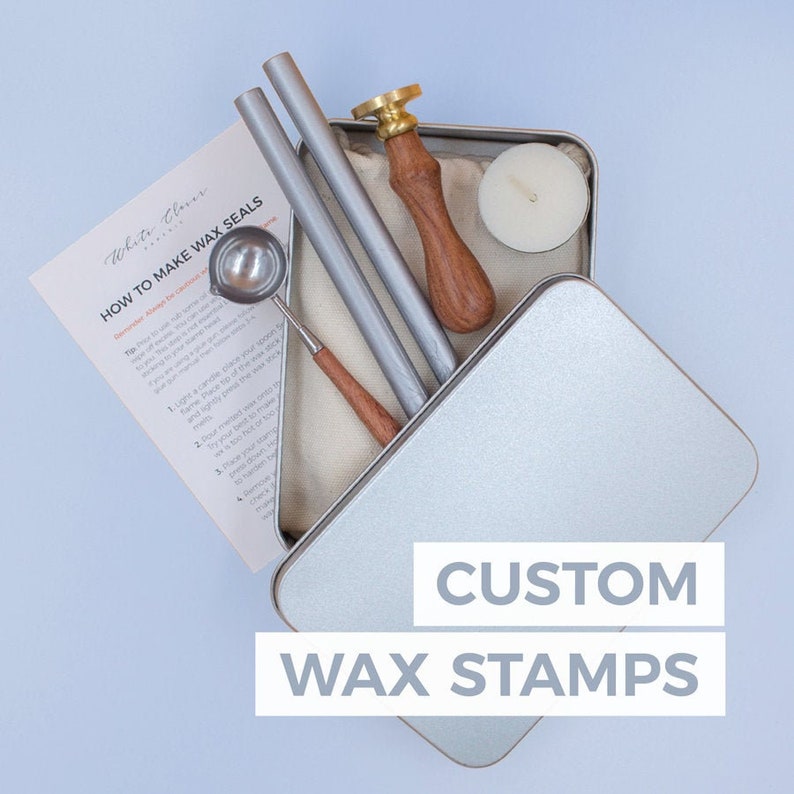 11. Coloured Pencil Earrings
These quirky and original pencil earrings have been handmade by me from quality pencils (brand new of course). Since they are authentic you may find some gold writing on the back of them. You'll be sure to get plenty of compliments wearing these. They also make the perfect gift for a favorite teacher or best friend.
Stockist: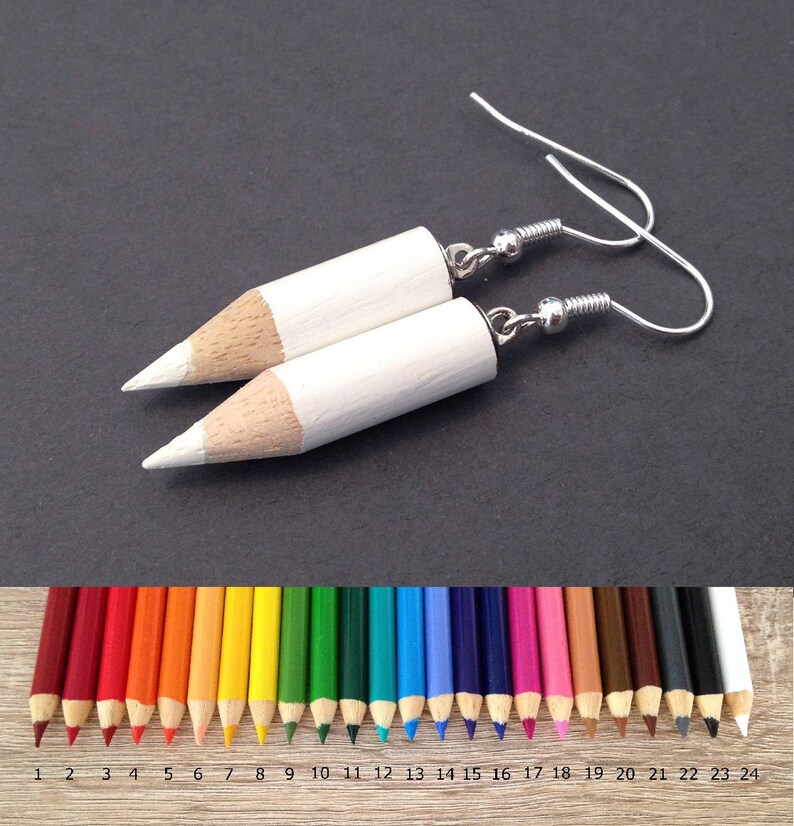 10.  Monogrammed Coaches Whistle
Engraved whistle is a perfect gift for your favorite coach or teacher. They will love it. High Shine with black lanyard. Price includes engraving on top. For $5 extra we will engrave the side of the whistle. For an even nicer gift, choose the wood box option, which includes engraving on the top of the whistle and a special message on the inside of the box top.
Stockist: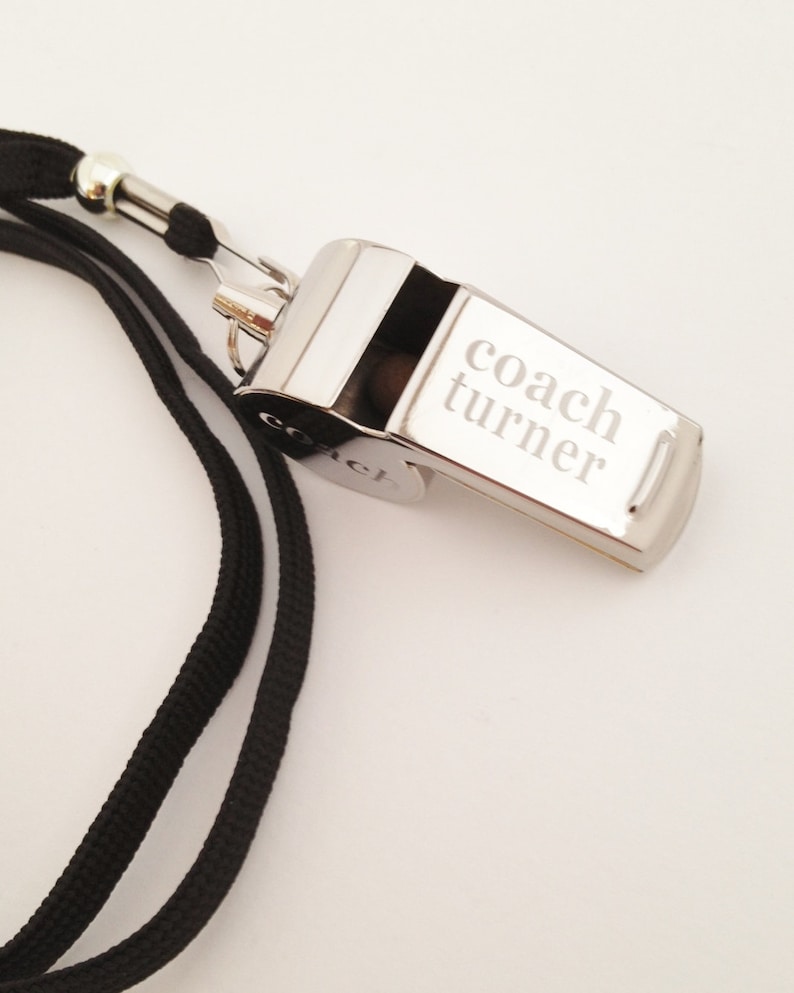 9. Art Teacher Apron
This apron has the words "Art Teacher" spelled out across the front using paint, brushes, pencils, markers, rulers, and other art supplies. With plenty of coverage and pockets for art supplies, etc., this adjustable apron makes a great art teacher gift.
This Art Teacher apron isn't stain proof, but paint stains just add the final touch of character to this already nearly perfect Art Teacher fashion accessory!
Stockist: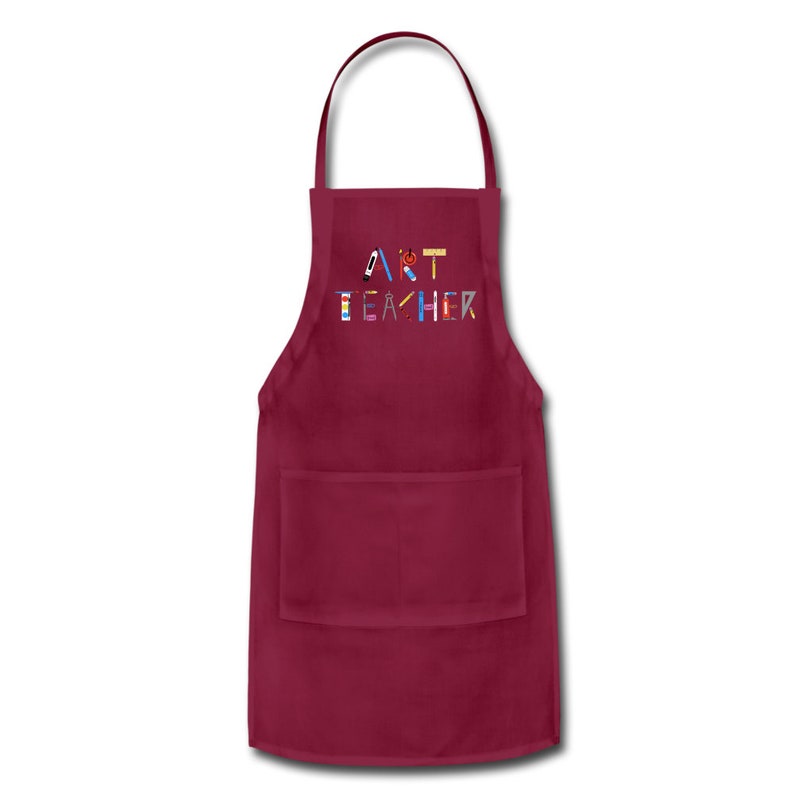 8. Hogwarts T-Shirt
For the Teacher who adores Harry Potter!
Stockist: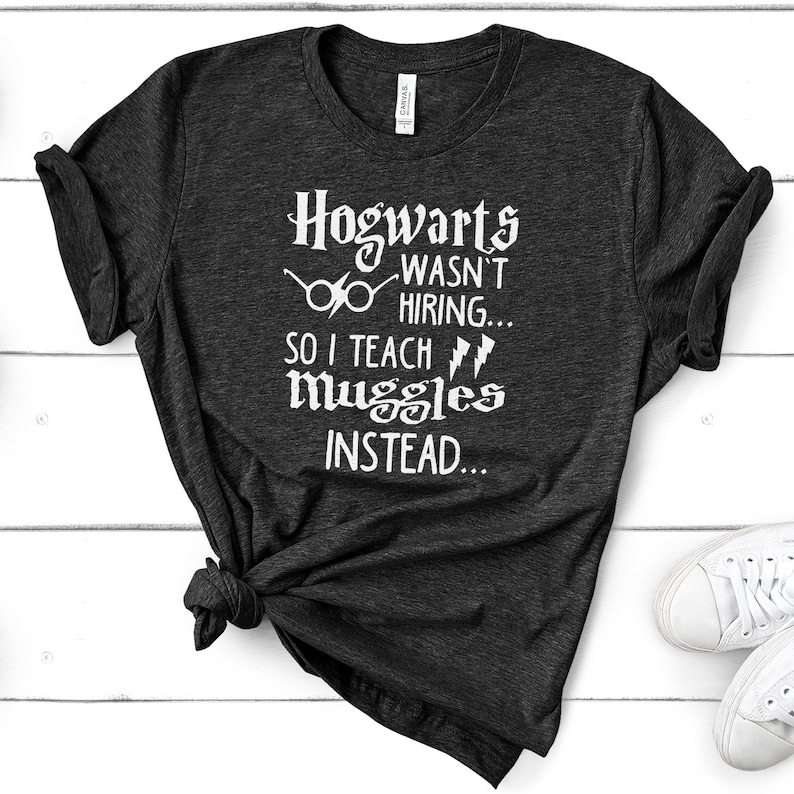 7.  Cute Polka-Dot Earrings
The perfect way to say Thank You to all the wonderful Teachers.
These gorgeous earrings have been handmade suing fabric covered buttons and surgical steel posts and backs making them suitable for sensitive ears.
Stockist:
Etsy for $12.95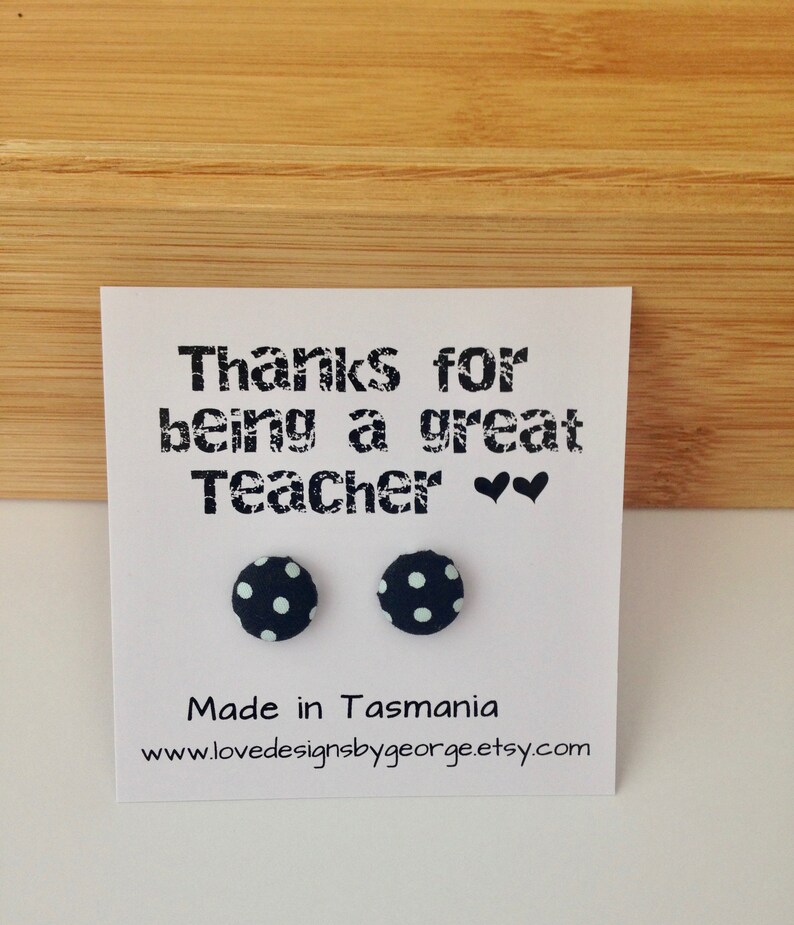 6. Teacher's Coffee Mug
This 11 oz. premium ceramic coffee mug features two-sided image and large handles for easy gripping. Each mug is permanently fused so the art becomes part of the mug, meaning that the image will not peel away, fade or scratch off.
Stockist:
5.  Science Teacher Chemistry Necklace
The perfect gift for a great Science Teacher!
Stockist: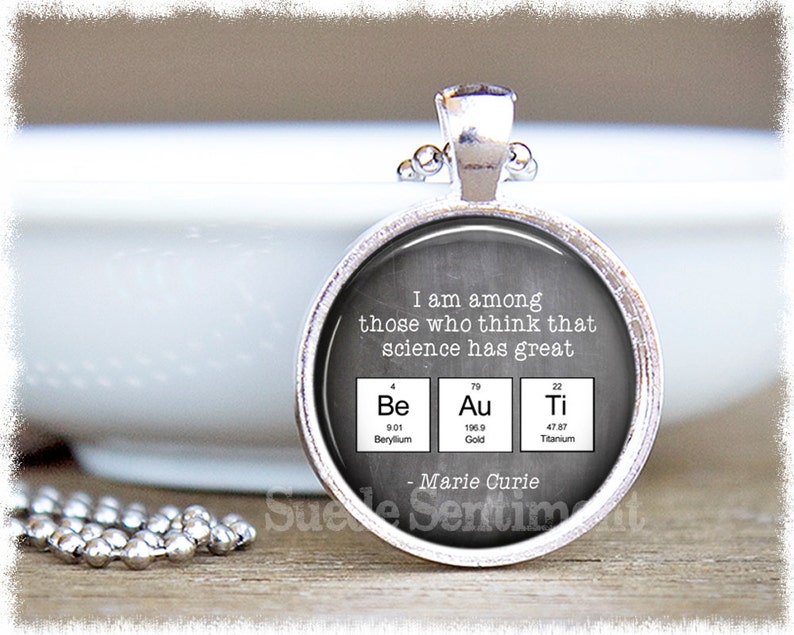 4. Personalised Thank You Wreath Pot Plant Stem
What a cute and unique personalised piece to give to someone in a pot plant, or to add to gift wrapping. This bamboo flower make a unique personalised piece with a message of your choice. It is also a lovely keepsake and makes a great teacher gift idea.
Finished off with a natural wax to enhance the natural colours and grain of the bamboo.
Stockist:
Hard to Find for $33.00 including free shipping within Australia
3. Leather Vinyl Record Storage Case
Created for a collector, our new retro leather record storage case will appeal to those devoted to vinyl. Lined in faux suede for protection, the leather vinyl case stores approximately 25 records. Add a matching leather luggage tag to make this gift extra special.
Stockist:
Hard To Find for $599.00 plus free shipping within Australia
2. Thank You Teacher Cards
The cards are printed on high quality textured cream board and are blank inside for your own message.
There are four designs to choose from: Apple, Explosion, Dark Blue Typographic and Cream Typographic.
Stockist:
1. Teacher Voice Mug
You know you're a teacher if you get a secret thrill from laminating, you reach for a red pen when reading FB posts, and you have a slightly-scary teacher voice! This funny mug is the perfect gift for any teacher who knows how to take charge in the classroom.
Stockist:
Hard to Find for $24.99 plus free shipping within Australia
What gift will you give your Teacher this year?