15 Best TV Series to Watch Right Now March 2019
15 Best TV Series to Watch Right Now – March 2019 Edition
It's the first of March so I'm letting you know all the best tv series to watch right now!  I have personally watched all of these series (I have no life except for Stay at Home Mum and television) – I not everyone will have the same taste – but these are just epic so I had to share.

Oh and yes I'm obsessed with true crime… it's a problem!  Here they go:
Sex Education (2019)
Starring: Gillian Anderson, Asa Butterfield, Emma Mackey
Channel: Netflix
Genre: British Comedy, Drama
Premise: A British series about a Sex Therapist (Gillian Anderson) and her high-school aged son who has issues with self-pleasure.  He starts giving out sex advice to other students after listening to his Mothers therapy sessions and to fund cash on the side.  His side kick in his therapy sessions is from the opposite side of the tracks, and he is desperately in love with her.
My 2c Worth:  It is honestly a must-watch show.  Extremely well acted, well put together, hilariously funny and has crinch-worthy moments!
Mary Kills People
Starring: Caroline Dhavernas, Jay Ryan and Richard Short
Channel: SBS
Genre: Crime, Mystery
Premise: A doctor is putting people out of their misery by giving them a lethal dose of drugs – in exchange for payment.  When she kills the terminally ill son of a prominent Politician, the police get involved. Mary insists she is only giving these terminally ill patients counselling on their options to die. But Mary likes killing too much to stop.
My 2c worth:  I found this series quite by accident when looking through SBS and it is a real winner.  The story-line is believable and the main character uses her smarts to realistically avoid the police.
The Umbrella Academy (2019)
Starring: Ellen Page, Tom Hopper, David Castaneda
Genre: Fantasy
Channel: Netflix
Premise: Forty-three babies are unexpectedly born all on the same day to women who were not pregnant the day before.  A millionaire business man tries to adopt as many of the babies as possible and he ends up with seven.  He starts 'The Umbrella Academy'.  You see, six of the seven children have very unusual powers or characteristics.
My 2c worth: I'm only two episodes in so far and I'm really enjoying it.  Like a polished version of Misfits.
Dirty John (2018)
Stars: Connie Britton, Eric Bana, Juno Temple, Julia Garner
Genre: True Crime
Channel: Netflix
Premise: Based on the famous podcast and true story of the same name, Dirty John is about a handsome Doctor who sweeps the four-times-married Debra Newell off her feet.  They get married rather quickly and settle in to domestic life.  But Debra's daughters start noticing things are off about John, and he has been lying about who he is. Could Dirty John be the biggest con-artist there is?  It also has a totally shocking end to the story.
My 2c Worth: I was an avid follower of the podcast so I knew the story well.  It is a great series but I think Connie Britton plays a bit of a dummy considering Debra Newell had her own business and was quite clever.  Eric Bana (go you little Aussie) is totally creepy as Dirty John!
You (2018- )
Starring: Penn Badgley, Ambyr Childers, Elizabeth Lail
Genre: Crime, Drama, Romance
Channel: Netflix
Premise: Joe Goldberg seems a bit too good to be true.  He owns a bookstore, is handsome and seems to know what Guinevere wants before she even knows it. The thing is, Joe is a stalker of the highest order.  He also has a rape dungeon in the bottom of his bookstore masquerading as a secret vault for expensive books.
My 2c worth:  Look it is worth watching, and the first few episodes are epic.  But it gets a bit silly and unrealistic after that.  A girly show.
Derry Girls (2018)
Starring: Saoirse-Monica Jackson, Louisa Harland, Nicola Coughlan
Genre: Comedy
Channel: Netflix
Premise: Set in the early 1990's, the series is about schoolgirl Erin, her cousin Orla and their friends Clare, Michelle and Michelle's English cousin who is the first boy at an all-girls school.  Set during the unrest of Northern Ireland.
My 2c worth: Pretty darn hilarious! The Irish accents can be hard to understand at times.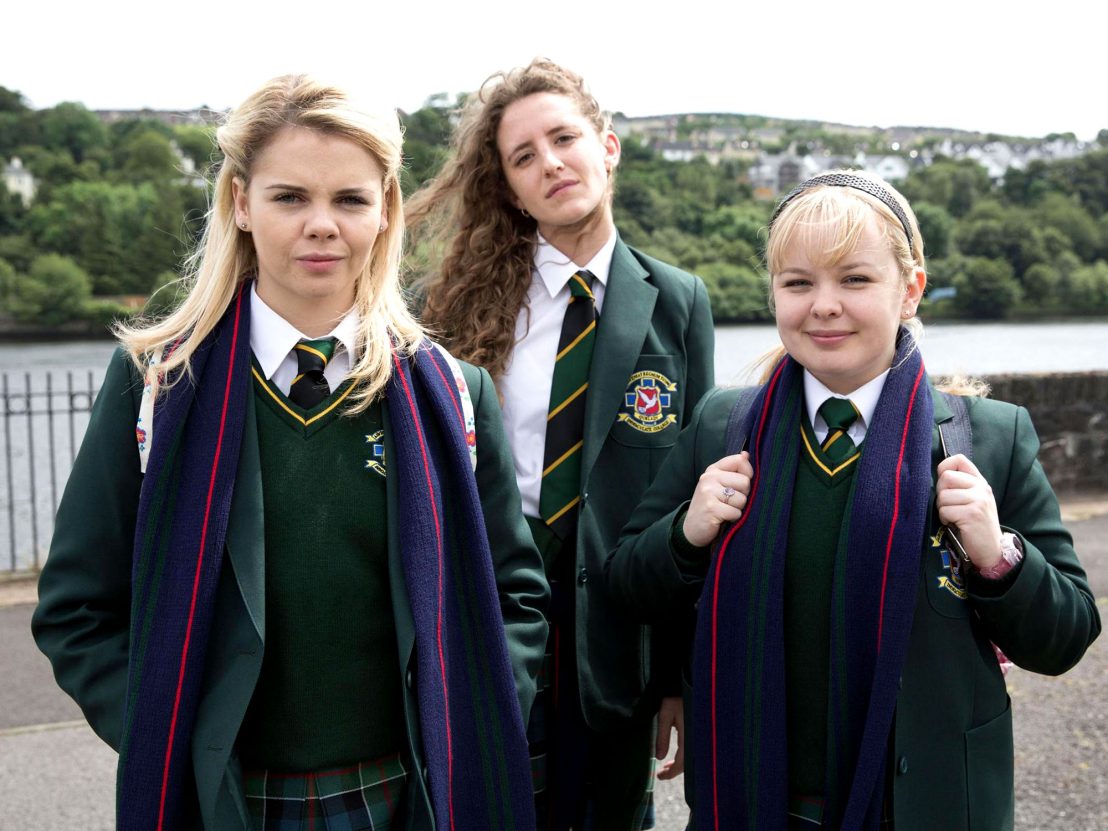 The Principal
Starring: Alex Dimitriades, Aden Young
Channel: SBS
Genre: Drama
Premise: Matt Bashir is promoted from his position as a history teacher to the principal at a notoriously violent boys school set in Sydney's south-west suburbs.  The Principal's radical approach to the students creates conflict with staff and students and brings his personal life into public exposure.
My 2c worth: Deals with racism and poverty. Pretty hard core but a must watch!
Killing Eve
Starring: Sandra Oh, Jodie Comer
Channel: ABC Iview
Genre: Drama
Overview: Eve is a MI5 Agent with dreams of being a spy.  When her team start tracking a new female assassin called Villanelle, Eve becomes intrigued with her methods and starts tracking her herself!
My 2c Worth: I'm not a huge fan of Sandra Oh – until I saw this.  She is just excellent and really makes it!
Russian Doll (2019)
Starring: Natasha Lyonne, Charlie Barnett, Greta Lee
Channel: Netflix
Genre: Comedy, Mystery
Overview:  A party is being thrown in honor of sarcastic New Yorker, Nadia.  But during the party Nadia keeps dying, then returning to the same party.  She has to find a way to break the loop.
My 2c Worth: Hard to get into at first and a little repetitive.
Restoration Australia
Channel: ABC
Genre: Documentary
Overview: This series was originally aired in 2015 and they are just doing a new one now. Focuses on people who are buying beautiful old properties with history and restoring them to their former glory.
My 2c Worth: I love renovation shows with old buildings – this one is one of the best!
You Can't Ask That
Channel: ABC
Genre: Reality, Documentary
Overview: A short show that asks a specific group of people, the questions that you have always wanted to ask about their conditions or lifestyles, but are too scared to ask!
My 2c Worth: Just facinating!!!!
The Case of Caylee Anthony
Channel: Netflix, Hayu
Genre: True Crime, Documentary
Overview: A three episode documentary about the case that enraged a nation.  What did happen to Caylee Anthony? Experts look at the case from the start.
My 2c Worth; Very interesting and intriguing series.
Exposed: The Case of Keli Lane
Channel: ABC
Genre: True Crime, Documentary
Overview: Australian journalist Caro Meldrum-Hanna re-investigates the disappearance and presumed murder of Tegan Lane.  Keli Lane had multiple pregnancies that she had aborted or adopted out, but no trace has ever been found of Tegan.  Did she dispose of her body?
My 2c Worth: This series was fascinating.  Although I think that she did do it – I don't think there was enough evidence to put Keli Lane in jail.

The Murder of Laci Petersen
Channel: Oxygen (Fetch TV)
Genre: True Crime, Documentary
Overview: Laci Petersen's death was now 15 years ago and her husband, Scott Petersen still professes his innocence in her murder.  Laci Petersen was eight months pregnant when she disappeared, the same day that Scott Petersen decided to go fishing over 90 minutes away.  Profesionallys take a fresh look at the case.
My 2c Worth: Man he is so guilty!!!!  What a monster.  Reminds me of the recent Chris Watts case.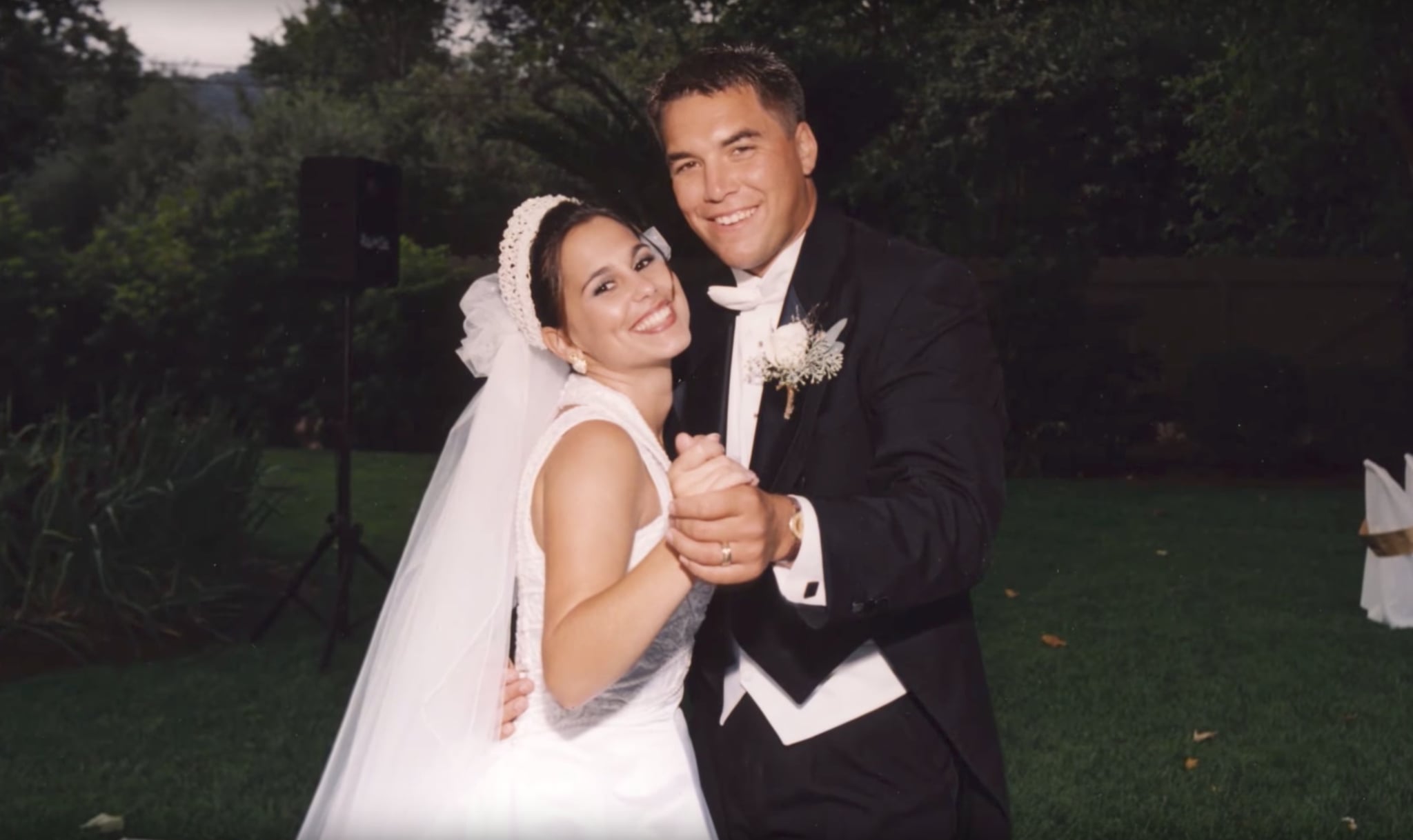 The Disappearance of Maura Murray (2017)
Channel: Oxygen (Fetch TV)
Genre: True Crime Documentary
Overview: Maura Murray was bright, talented and had everything to live for.  She disappeared without a trace on the 9th February 2004.  Journalist Maggie Freleng tries to put together Maura's last movements to find out what really happened to the young woman.
My 2c Worth: It is frightening to think that someone can just disappear with a trace.
Stay tune for next month's list of The Best TV Series to Watch
We release the new list on the 1st of every month.