12 of The Best Edible Collagens on the Market Today
The saying 'age doesn't matter' is so true.
It really is! The older I get, the more I enjoy my age. However there's something I hate! The signs of aging! Fortunately, there are ways to slow the process down and it's all about taking care of the skin outside and inside as well..
Reduce skin ageing with the best quality collagens!
If you're in your 20's, 30's, 40's or even 50's, it's not too late to get that youthful glow!
We did you a favour and listed down the best quality collagens on the market today!
For that natural glow that improves the firmness of your skin, try The Beauty Chef Collagen Inner Beauty Boost. This is also gluten free and vegan!
A daily nourishment for your skin courtesy of Hydrolysed Marine Collagen, check out Morlife Marine Collage + C Powder. What sets this apart is it bioavailability compared to other animal collagens.
It's almost impossible to get rid of cellulite but you can reduce it for firmer skin! Vida Glow Marine Collagen is 100% natural and gluten free! It contains marine collagen from Deep Sea Red Snapper. If you're sensitive to odour, they also have a flavoured collagen variant.
Want radiant and glowing skin? Harmony My Beauty Marine Collagen Oral Powder contains ingredients known to stimulate collagen and elastin synthesis which helps to improve skin texture, support skin hydration and protect the skin against the effects of UV damage.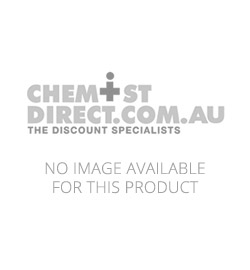 You GLOW girl! For that extra glow on your skin, try The Beauty Chef Glow Inner Beauty powder which contains vitamin c and zinc. And it's certified organic!
While you want immediate effects, you want to be able to maintain it for the long haul. This collagen supplement has vitamin c which aids skin health. Beauty Boosters Collagen-C Supplements is also proudly organic.
If only we could get our hands on the fountain of youth, right? This is pretty close to that. Skin Doctors Collagen Beauty Renew helps boost your collagen for a youthful skin!
Another gluten free collagen shot for the health and beauty conscious ladies out there! Since collagen is already in your skin, you want a natural way to boost it. Try Nature's Way Beauty Collagen Shots.
If you want an antioxidant and collagen in one, Caruso's Total Beauty Collage is the one for you. It's the total package!
Say good bye to wrinkles with My Tribe Type Veagn Collagen Food! With ageing, you lose collagen in your skin, this helps in boosting the production. And as the name suggests, it's vegan!
This strawberry-flavoured marine collagen gives your skin the TLC it needs.
12. SkinB5 Clear Skin Superfood Booster
Good food isn't just for your tummy, you need good food for your skin too. SkinB5's NEW Superfood has 63 nutritional ingredients that keeps your skin healthy!