12 Gift Ideas For The Cozy Homebody In Your Life
These gifts are perfect for the person who loves to stay in for the night
Winter is truly the best time of the year for homebodies. There's little to no pressure to make excuses for why you love staying in — the weather isn't great, it gets dark before 5 p.m., and there are so many great movies to watch right now.
Which is why this gift guide is perfect for the person on your list who loves to keep it cozy with a night at home.
Blankets, faux fur, slippers, and wine — oh my! Chances are if you know a homebody (or if you're one and shopping for yourself, no judgment whatsoever), something on this list will be right up their alley.
Nothing says "Sorry, I'd rather be home watching my favorite Hallmark movies" than a good fleece blanket. This one comes in a variety of shades and is a perfect addition to bedding or the living room couch.
There's not a human alive who doesn't know and like Yankee Candles. You can get this entire scrumptious holiday set which will help set the mood for cozy ambiance in anyone's home.
These slippers are adorable and look like those giant, trendy knit throw blankets you see all over Etsy these days. You can't go wrong with Dearfoams, either — they'll keep your feet nice and warm all winter long.
Curl up with a cup of coffee or hot tea and settle in for the night with this adorable kitty cat mug. This gift says "I see you, I know your obsession with felines, and I respect your decision to stay at home with them tonight."
Candles are amazing, but if you really want to fill your entire home with a delightful fragrance in a short amount of time, this essential oil diffuser/humidifier is the way to go. Every room in the house will benefit from just one of these babies.
A hot bath on a cold night? Forget about it. Add in some deliciously-scented bath salts like these "sugar dip" scented salts, and you won't spend a second regretting your decision to stay in.
Ask any homebody and they'll tell you while this outfit is technically classified as "sleepwear," it could absolutely double as loungewear and that's a fact. People who sit around their house in jeans or button-up pants? They're called serial killers.
It may sound odd to the non-tea drinker, but an electric kettle is literally life-changing. Boiling hot water in under a minute? Yes, please. Not having to worry about BPA or other chemicals that a stovetop kettle can produce is an added bonus.
These insulated wine glasses are perfect for those nights when you're binge-watching Netflix or you're having a girls' night in because you don't have to worry about your wine getting warm. Stemless glasses in general are such a genius invention, too.
Couple this with the bath salts and the wine glasses up above and you've got yourself one hell of a night! Who needs coats and plans and cars when literally everything you could ever need to give you joy fits on one tray?
That's right, you don't even need to leave your house to get freshly popped, movie-style popcorn. You also don't have to man the stove, old-school style. Honestly, why does anyone leave their house this time of year? Especially with all of these accouterments to make your days and nights at home even more amazing.
This rug is aesthetically pleasing, affordable, and completely fake — no lambs were harmed in the making of this cute rug in any way. It's the ultimate in cozy.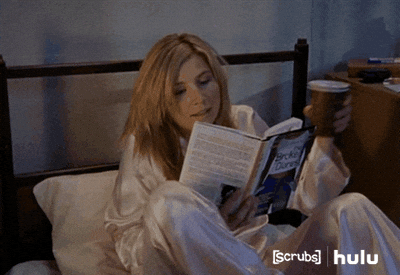 The best part about giving any of these gifts is that you can share in the delights they have to offer — anytime you're with your favorite homebody, you can feel All The Cozyness this stuff radiates. Cheers to snuggling up and staying in!
We are a participant in the Walmart.com Affiliate Program and may earn fees by linking to Walmart.com and affiliated sites.
The post 12 Gift Ideas For The Cozy Homebody In Your Life appeared first on Scary Mommy.